I was tagged by Siobhan over at Siobhan's Novelties for this one like two weeks ago, and I just kept forgetting to actually post it *sigh* But I remembered today, so yay!
Honestly, I barely even know who the Jonas Brothers are (I think they were more popular when my younger sibling was a teenager, but they were after my time, I think), and I don't know if I've ever heard anything by them
I really like the prompts for this one, though, and you don't need to actually know anything about the Jonas Brothers to do it.
---
Year 3000 | A Book/Series Set in the Way Distant Future or a Book/Series That Took You on an Adventure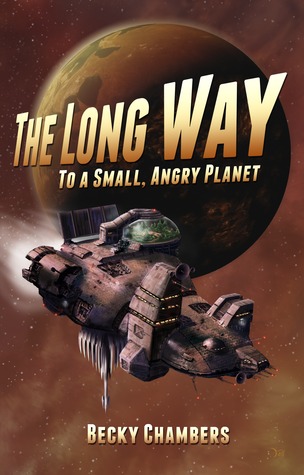 I could think of a lot of books for this one, but I settled on The Long Way to a Small, Angry Planet by Becky Chambers because I haven't mentioned it 10 billion times :p
Hold On | A Book/Series That Took awhile for You to Get Into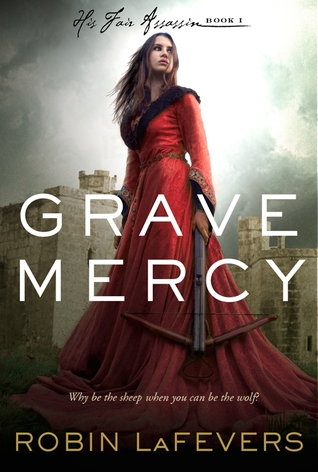 The most recent one I can think of is Grave Mercy by Robin LaFevers. I really enjoyed this one, but it did take me a long time to actually get into it.
S.O.S. | A Book/Series That You Needed Saving from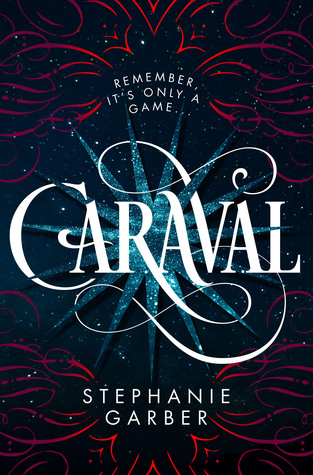 Ugh, gotta go with Caraval by Stephanie Garber
(Which I reviewed here.)
When You Look Me in the Eyes | A Romance That Makes You Melt Into a Puddle of Goo
Oh my gosh, Rafe by Rebekah Weatherspoon ❤ It was so freaking cute and sweet (and steamy).
Burnin' Up | A Book/Series So Good It Set You on Fire
So! Many! I'm going with Sawkill Girls by Claire Legrand, though, omg. It was SO GOOD!
Lovebug | A Ship You Were Not Expecting, but It Happened, and You Ship It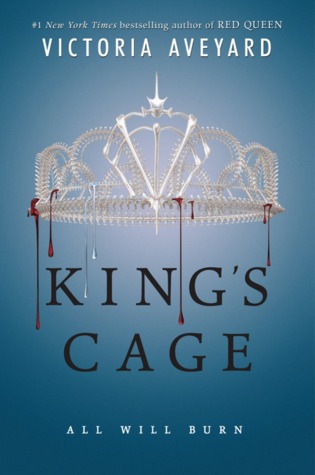 Honestly, I had a really difficult time trying to think of a relationship I didn't see coming early on. And, I'm not really a shipper
But, there's a f/f relationship from Victoria Aveyard's Red Queen series that I never would have suspected in the beginning. All the books are blurring together now, because I read them so quickly, but I think the relationship started to get attention in book three.
Paranoid | A Book/Series That Kept You on Your Toes the Whole Time
I think I'll go with Little Darlings by Melanie Golding for this one, because the book that first came to mind is one I screech about all the time :p
Sucker | A Book/Series You Would Reread Over and Over Again
Honestly, there are probably quite a few. But, other than Harry Potter, I've probably re-read the Gemma Doyle trilogy by Libba Bray the most, and I'll probably continue to read it again and again.
---
If you want to do it, I tag:
Sammie | Aurora Librialis | Harker | Hannah | Elnade | Anyone else who sees this and wants to do it