T5W is a weekly meme created by Lainey from gingerreadslainey, now hosted by Sam from ThoughtsOnTomes. You can check out the goodreads group to learn more.
---
December 12: Books to Give _____ as Gifts
— Create a recommendations guide for a person. Be creative with this. It can be simple such as "books for parents", more elaborate like "books for Ravenclaws", or expert level like "books for -insert your favorite fictional character here-". You can even take out the category completely and have all 5 be suggestions for different types of people!
---
So…I went the easy-ish route with this topic, lifting it straight from the suggestions/examples (basically).
I originally was going to try to come up with something unique, but I was way more excited for this because *pretend there's a drumroll* I'm not a Ravenclaw anymore!
Quick story, then the book recs! I've been a Ravenclaw for 20 years. I've maybe gotten another house from a quiz like 10 times out of hundreds. But for the last, eh, 18 months or so, I've changed a ton. I thought I was becoming more truly Slytherclaw, but damn. I took a couple of quizzes (Pottermore again, and this one from Time) after getting Slytherin on maybe a Buzzfeed one or something recently, and I am very truly a Slytherin now. (With the Time quiz, I got 51% Slytherin and only 26% Ravenclaw :O
So, Slytherin is on my mind and when I reviewed this topic, I decided to go for it.
In no particular order…
---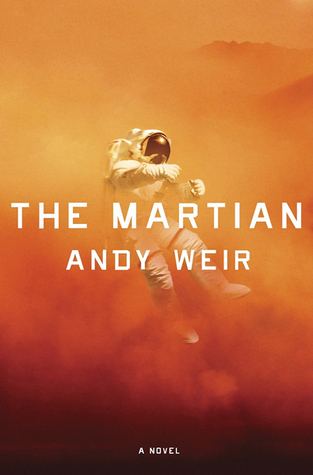 Fates and Furies by Lauren Groff– This one is on the more manipulative-Slytherin side of things. All I'll say, so I hopefully don't spoil anything, is: unreliable narrator, ambition, determination. Plus, the writing is fantastic.A
A Great and Terrible Beauty by Libba Bray– One of my favorite trilogies ever, and maybe not something one would immediately think, "Oh yeah, Slytherin!" about, I'm not sure. I'll say this: ambition, feminism, friendship.
The Martian by Andy Weir– I'm pretty sure I've seen this one recommended for every house, and with good reason. Mark Watney is a little of every house. He's brave, he's creative, he's resourceful, he's patient, and so much more. So, this one is a cheat because I'd recommend it to anyone 😛
---

The Night Circus by Erin Morgenstern– I'm not sure if I associate this so much with Slytherin just because it works, or because of Sam (Thoughts On Tomes on YouTube) 😛 Okay, it's both, totally equally. There's ambition and competition and loyalty and just…everything. All the Slytherin things ❤ Plus, come on. Tell me this aesthetic isn't screaming Slytherin. (That's not just me, right?)
If We Were Villains by M.L. Rio– Again with the aesthetic, but omg this book! I still think about it pretty much as often as I think about The Night Circus, and it jumped out at me even while reading it almost 2 years ago as a very Slytherin book. There's stubbornness, ambition, cynacism, power struggles and dynamics, just so much!
---
I really easily could have made this list so much longer. I ended up writing out way more than five while I was brainstorming, and then I had to narrow it down haha.
(Maybe next year I'll do a series of posts with longer lists of book recs for each house. Is that something anyone would be interested in? Let me know!)
---
What are some books you would recommend for your Hogwarts house?
If you did this week's T5W, leave me a link so I can see what you wrote about!