I saw this tag–created by Bionic Book Worm–on Adventures of a Bibliophile's blog recently, and had to do it. I wasn't tagged, but…I love autumn, so I'm doing it anyway.
I actually meant to post it on the equinox, but…I forgot 😛 Oh well, it's officially fall, either way, so I'm using it for a Blogtober post. (Bonus: How cute are Bionic Book Worm's graphics?!)
---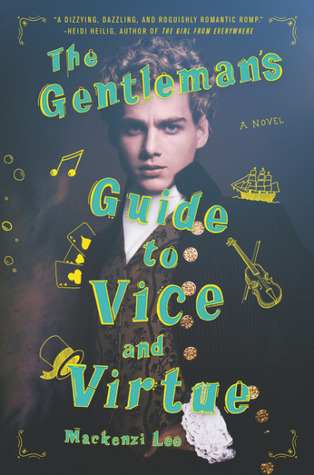 It feels weird to use historical fiction for something that felt fresh and new, but this was the book that popped into my head first for this one. I loved The Gentleman's Guide to Vice and Virtue so much, and it was so much fun to read. Sure, some of it was familiar I guess, but overall? It stood out and felt fresh to me.
I am still not over the ending (or the entire book, really) of If We Were Villains and it's been almost eighteen months since I read it. (See my review here.) I freaking loved this book so much, and it took a lot of restraint to not immediately re-read it. Now that it's been a while, I'm strongly considering picking it up again, even if my tbr pile of books I've never read might kill me in retaliation 😛
Ok, I know. This isn't the kind of thing most people would probably immediately think of when they think "warm fuzzies," but I have reasons. The Girl From the Well (and the sequel, The Suffering) were so good and I absolutely adored Okiku and Tarquin's relationship, and it gave me warm and fuzzy feelings, ok? Weird? Probably. But I stand by my choice. (I might or might not have teared up during The Suffering at one point…)

The first volume of the Sweep series books was the first one that came to mind, besides Illuminae, and I wanted to use it because I feel like this series isn't one that's talked about much. I still remember wanting to read these so bad when I was in middle school, but I ended up not being able to until a friend loaned them to me in my early 20s. After reading them, I went out and bought my own copies of the whole series (I actually like this omnibus editions more than the original, individual paperbacks). I tend to re-read the whole series every couple years, around this time.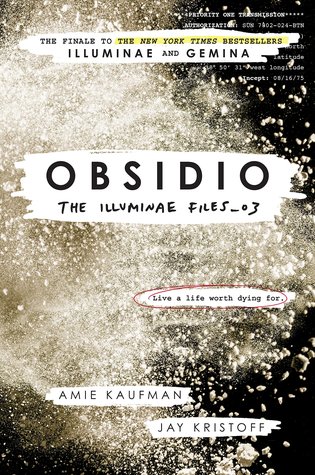 This is another reason I didn't want to use Illuminae for Bright Colors, so I didn't have two books from the same series on here. This whole series is packed with action, but oh my gosh, Obsidio… I don't think I breathed properly throughout the entire book. I'm still not over it, and even thinking about it makes me tense up haha.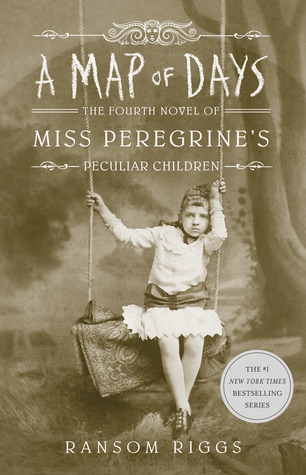 I am so excited for this one I might cry 😥 I wish I'd pre-ordered A Map of Days months ago, but noooo. I forgot, and now it'll probably be spring before I can get it. I love the Peculiar Children series, and this book has been near the top of my list of most anticipated 2018 releases since it was first announced, so I'm really kicking myself for not ordering it when I had the means.
---
Since I wasn't tagged and I don't want to bother anyone, I'm not tagging anyone. But, if you do this tag (or if you've already done it!), leave a comment with your link and I'll check it out 🙂