T5W is a weekly meme created by Lainey from gingerreadslainey, now hosted by Sam from ThoughtsOnTomes. You can check out the goodreads group to learn more.
February 28th: Favorite Urban Fantasy Books *Book Babble Crossover Topic*
— Urban Fantasy tends to feature a heavy romance element, so I figured it fit in this month.
>_< It's been a bad month and I've been wrapped up in a lot of personal issues that sucked the life out of me basically. When things get really tough, apparently my blogging is the first thing I drop to ease the weight of stuff I have to deal with, and I feel horrible about that. But, it looks like some of the disasters and such are mostly behind us, finally, so hopefully March will be a better blogging (and reading, ugh) month.
Anyway, on to this week's topic! I love Urban Fantasy, usually, but for some reason I struggled a lot with this topic. Maybe it's because I love it, but a lot of UF books don't necessarily make my "OMG this is one of my favorite things EVER!" list or something. But, here are 5 UF books I really enjoy…and probably recommend/talk about too much.
(Book covers link to goodreads.)
---

The Dresden Files by Jim Butcher– Ok, this one actually is probably on my list of all-time-faves. I love these books and I'm so glad husband got me to read the first one a few years ago.

The Southern Vampire Mysteries by Charlaine Harris– These are probably the closest thing I have to a "guilty pleasure" read. I know they're no great feats of literature, but they're fun and I really like them, despite their (many) flaws.
Vampire Academy by Richelle Mead– I finally read this series last year or the year before, and I'm so glad! They really are much better than I first expected and some of my favorite YA vamp books.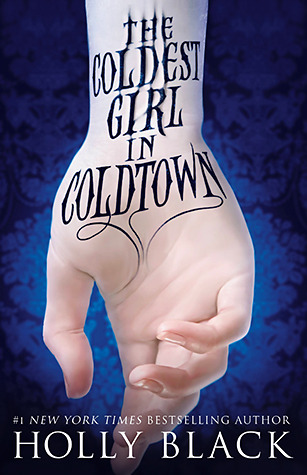 The Coldest Girl in Coldtown by Holly Black– This, though…This is probably my actual favorite YA vampire book. I loved it so much after buying the e-book on sale that I immediately ordered the hardcover and would have re-read it right away if I hadn't gotten caught up in some new releases and ARCs.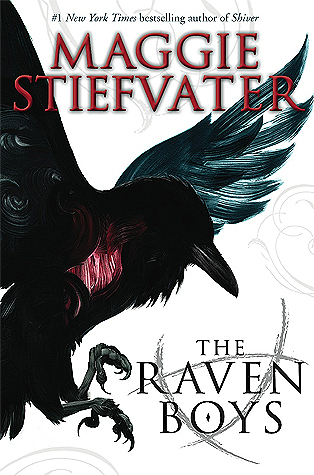 The Raven Cycle by Maggie Stiefvater– Do I need to say anything about these? I'm pretty sure most people in the bookish world are at least aware of them, even if they haven't actually read them. I hesitated until the last book was out to finally read them, because I didn't believe the hype. This was one case where I think it was justified, though.
---
What are some of your favorite UF books?