T5W is a weekly meme created by Lainey from gingerreadslainey, now hosted by Sam from ThoughtsOnTomes. You can check out the goodreads group to learn more.
August 1: Favorites You'd Like to Revisit
— What favorite books would you like to re-read? These don't just need to be books, they can also be TV, movies, video games, etc.
I'll probably have a "Why I haven't been around for almost a whole month" post later this week, but I'm trying to kick August off to a good start by getting back into doing my favorite weekly meme: Top 5 Wednesday.
This topic is so hard because I could easily do more than 5 for different categories (movies, books, TV shows), but I decided to keep it mostly bookish. I couldn't help but throw in 2 TV shows, though.
In no particular order, as usual…
---
The Night Circus by Erin Morgenstern– I read this when it was pretty new, before I discovered booktube, booklr, etc. (It was after I joined goodreads, though.) So, it's been like 6.5 years since I read it
It's still a book I consider a favorite, though, and I'm strongly considering (finally) re-reading it soon.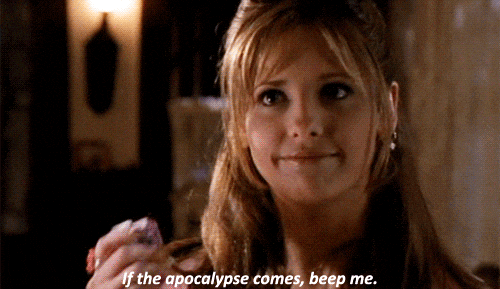 Buffy the Vampire Slayer– I watched this show pretty much from the beginning. I used to have VHS tapes with episodes recorded, and then later I had the first season on DVD. Sadly, I lost it, and haven't been able to get it again (and the other 6 seasons) yet. And now that BTVS isn't on Netflix anymore, I haven't been able to watch it in years 😦  (I do have the movie, though, and now that I think about it, I'd love to re-watch it because it's been a while.)
The Picture of Dorian Gray by Oscar Wilde– It's only been about 3 years since I read this one, but I really want to dive into it again. I absolutely loved it the first time around, and it's one of my all-time-favorites. I'm not sure I actually will get around to re-reading it anytime soon, but maybe.
Xena: Warrior Princess– I haven't seen Xena since…oh gosh, probably high school, which was 10+ years ago
I grew up on this show, though, and I miss it soooo much. 

The Mists of Avalon by Marion Zimmer-Bradley– I was torn between this and Jane Eyre, but I've read the latter more recently. It's been about 7 years since I read The Mists of Avalon, but I still think about it all the time. It's a chunky book, though (over 900 pages, I believe), so I'm not sure when I'll jump back into reading it. In the meantime, I might re-watch the miniseries (which I highly recommend because it's a great adaptation, and Anjelica Huston is amazing).
---
What are some favorite things you'd like to revisit?