This is a weekly meme that was created by The Broke and the Bookish, and is now being hosted by That Artsy Reader Girl. Every week, there's a theme and you choose ten books that fit it. Check out upcoming topics here.
---
This week, the prompt is for books we loved with fewer than 2k ratings on Goodreads. I had to stretch the definition of "love" just a little, and instead went more with books I very much enjoyed, that I think deserve more love. (These were all 4-5 stars for me, though.)
In no particular order, as usual…
---
Mad Woman by Kat Savage– I love Kat Savage's poetry, so far, and I really think her work deserves more attention. Mad Woman (reviewed here) was the first of her books I read, and I've since then read a couple more, and I highly recommend her books.
Buzz: A Stimulating History of the Sex Toy by Hallie Lieberman– I reviewed this one last year, and I really enjoyed it. It covers such a broad range of topics, and was a truly fascinating read if you're looking for something feminist (I think this one is also intersectional) and/or a micro-history, that reads very easily.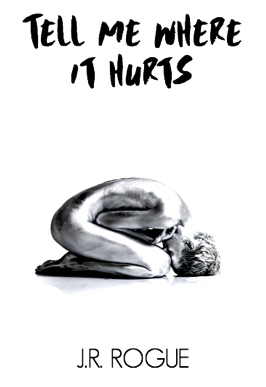 Tell Me Where it Hurts by J.R. Rogue-– Another poetry recommendation. All I remember for sure about this one is feeling like my heart had been ripped out. It was raw and painful, and probably not one I'll revisit, but I loved it.
The Rose Master by Valentina Cano– This wasn't a 5 star for me (reviewed here), but I really enjoyed it when I read it a few years ago, and I think Cano has real talent for gothic fiction. This was like a Beauty and the Beast/Jane Eyre retelling, and I can't wait to read more of her stuff.
Everything Must Go by Jenny Fran Davis– This book is so, so underrated! I really loved this one, and I highly recommend it. (Also, for anyone doing a reading challenge that has the task to read an epistolary, this one counts for that!) I also reviewed it, if you want to see more of my thoughts.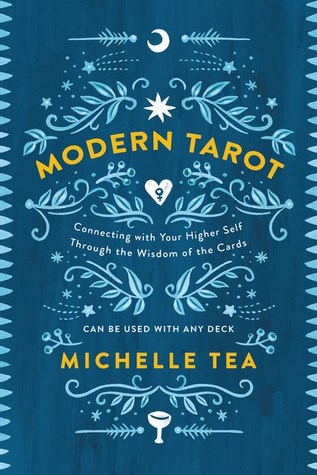 Modern Tarot: Connecting With Your Higher Self Through the Wisdom of the Cards by Michelle Tea– Okay, despite the kind of new-agey, hokey title, I freaking loved this book. It has been the absolute best thing I've ever found for helping me with reading tarot more intuitively, and I highly recommend it if you're sick of the hetero-normative and gender binary things in most tarot sources, because that's not really a thing in this book.
The Witching Pen novellas by Dianna Hardy– This is very much an adult series (sexual content, and maybe violence? It's been a while…), and maaaybe I wouldn't love it as much now, I don't know. But I think Dianna Hardy is a great writer, and I've loved everything of hers I've read.
DROPKICKromance by Cyrus Parker– That's right, a third poetry book. I love poetry, and this debut was fantastic (reviewed here). If you like modern poetry like Amanda Lovelace, Michael Faudet, Lang Leav, Rupi Kaur, etc., check out Cyrus Parker.
27 Hours by Tristina Wright– This series has been cancelled, and I have a lot of feelings about that, but…because I obviously can't know the full story, I'm not getting into it. I'll just say that I'm sad, because I was anxiously awaiting the sequel to this book, which I really enjoyed. (Reviewed here)
The Suffering by Rin Chupeco– This is the sequel to The Girl From the Well, and I can't believe it has less than 2k reviews. The first book was a 4-4.5 star read for me, but this one… ❤ It was so freaking good, and if you enjoyed the first book, but never read this one, I highly recommend it.
---
What are some of your favorite underrated books?