T5W is a weekly meme created by Lainey from gingerreadslainey, now hosted by Sam from ThoughtsOnTomes. You can check out the goodreads group to learn more.
October 3rd: Favorite Magic Systems
— This October, T5W is exploring not only the paranormal, but also magic and wizardry in general!
I don't know if I'm doing this right, but I'm doing it anyway.
---

The Mists of Avalon by Marion Zimmer-Bradley–Ok, it's been ages since I read this or watched the mini-series, but I remember abso-freaking-lutely loving it, and the magic in it.
The Dresden Files series by Jim Butcher– I haven't read a Harry Dresden book in quite a while (still waiting for a release date for the next book so I can catch up), but this universe has one of my favorite magic systems ever.
The Night Circus by Erin Morgenstern– I…don't remember exactly how things worked in this one because it's been like 7 years since I read this book
Time for a re-read, because I still consider it one of my all-time faves, and I remember loving the magic.

Shades of Magic series by V.E. Schwab– I love the magic in this universe, omg! It's so good, and kind of unique, and I love, love, love it!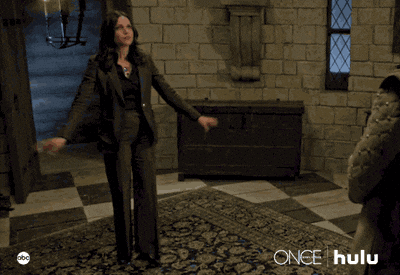 Once Upon a Time (TV show)– I was going to use HP for my last one, but I think there's a topic later this month that I want to use it for, and I'm trying to use it less often because that has to get boring. Anyway… Honestly, sometimes magic in this universe was kind of garbage and there were contradictions and stuff, but it was just so much fun to watch I didn't care.