T5W is a weekly meme created by Lainey from gingerreadslainey, now hosted by Sam from ThoughtsOnTomes. You can check out the goodreads group to learn more.
---
January 23rd: Top of Your TBR  
---
I had to really think about this one, because I don't really do TBRs (I feel like a broken record because of how often I say that 😛 ), and I'm a mood reader. Plus, yesterday's T10T topic had a few books I would normally put on a list like this one, and I'm trying not to repeat stuff too much.
In no particular order, as usual…
---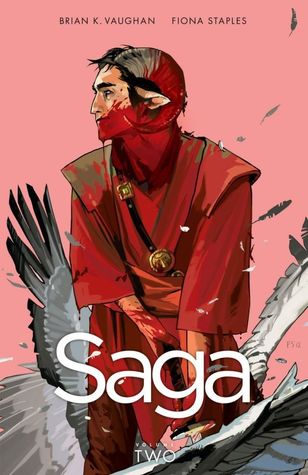 Saga vol. 2 by Brian K. Vaughan and Fiona Staples– I bought this one last year, I think, but I still haven't read it. I think I might pick it up really soon, though, because I'm anxious to get back into this series.
Down Among the Sticks and Bones by Seanan McGuire– I own this one and the next book, and yet… It's not like I can blame the size of the book, because this is a novella series of companion novels. And, making it even worse, this one focuses a lot on my favorite character from Every Heart a Doorway. I need to read this, like, a year ago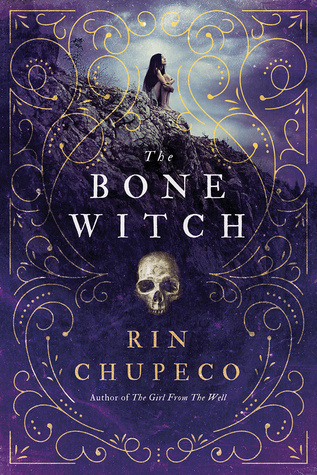 The Bone Witch by Rin Chupeco– So! Excited! I'm waiting (probably, at least) until closer to the release of Shadow Glass, so I can binge my way through this series if I want to.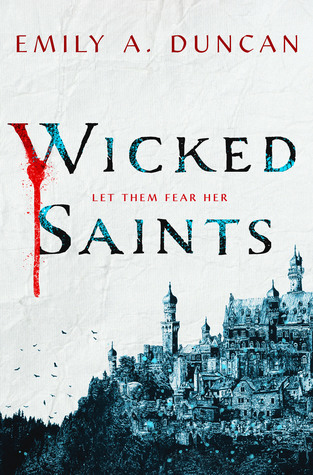 Wicked Saints by Emily A. Duncan– I got an e-ARC from Net Galley, and I'm really looking forward to this one. I want to say I was kind of aware of this being in the works, because of tumblr? But I might be remembering wrong. This one comes out in April, so I'm probably going to read it next month.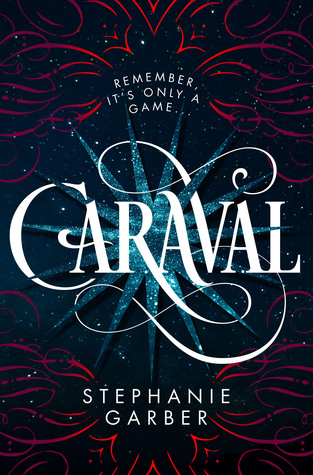 Caraval by Stephanie Garber– This book plummeted to the bottom of my TBR because of less-than-amazing reviews. I needed some time to distance myself from the hype, and the comparisons (to The Night Circus, one of my favorite books ever) that were made in the marketing of this one, so I could adjust my expectations. Now, I think I'm ready, and the timing is perfect because the last book (Finale) comes out in May.
---
What are some books at the top of your TBR?