T5W is a weekly meme created by Lainey from gingerreadslainey, now hosted by Sam from ThoughtsOnTomes. You can check out the goodreads group to learn more.
March 7: Freebie
–Since these are posted a bit later than usual, you get a freebie! Was there a previous T5W topic you are bummed you missed? Now would be a good time to do that topic
Freebie time, yay! I decided to go with books I'll never read for this week's T5W. This was an official topic back in August 2016, when I was just an observer and not yet a participant.
"Never say never," and all that, but these are books that I seriously doubt I will ever pick up, for various reasons. (This took forever to post because there were like 20 topics I never did but wanted to do, and I had to narrow it down
)
---
Fifty Shades Darker by E.L. James– I mean, even trying to type the name of one of these godawful books makes me cringe. I did read 50SoG way back when so people would stop using the "but you haven't read it, so how do you know it has bad BDSM rep, abuse, etc.?!" argument against me. Never again, and I'll go so far as to say I'll probably never read anything else by E.L. James.
Atlas Shrugged by Ayn Rand– Eh, I could probably use anything by her for this one, because I'm just not interested. I had a brief, minor curiosity about her back in middle school and high school, but that fizzled out and now I know more about her/her books, so I'll just pass on this one/these.

Carve the Mark by Veronica Roth– If you're in the bookish world, you probably remember the kerfuffle when this one came out. I was excited about a new Veronica Roth book until I read the description ("meh," at best imo), and then the shit hit the fan around release day and I read excerpts. And I'll pass on this one.

The Old Man and the Sea by Ernest Hemingway– Ok, this is cheating because I have no intention of ever reading anything by this guy. I had never read more than maybe a two-sentence quote by him until last year or the year before when I discovered the "hemingdouche" tag on one of the tumblr blogs I follow. After that, and seeing this post, I checked out The Old Man & the Sea and then this happened. So, I've totally crossed Hemingway off my list of authors to read.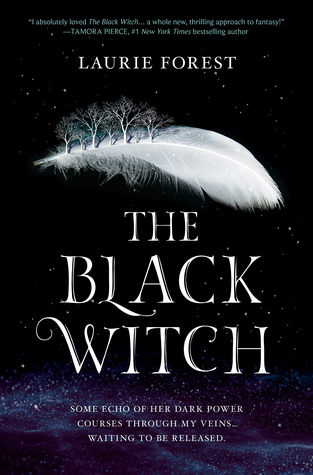 The Black Witch by Laurie Forest– Even before the advance reviews with criticism started pouring in, I decided to pass on this one. I found it on Net Galley, thought the cover was kinda cute (and it had the word "witch" in the title, which caught my attention), but then I read the description and thought it sounded too boring to bother with. So, even if there hadn't been a lot of controversy, I seriously doubt I ever would have read this one. All that stuff just made me feel like I'd made the right choice in skipping it.
---
Are there any books you never plan to read?