T5W is a weekly meme created by Lainey from gingerreadslainey, now hosted by Sam from ThoughtsOnTomes. You can check out the goodreads group to learn more.
---
February 20th: Love Interests You Would Have Broken Up With

---
I hate couple topics because I have such a hard time remembering them a lot of the time, unless I really liked them.
I think it would have been easier for me to think of main characters I would have broken up with, because I think their love interest deserved better
In no particular order, as usual…
---
Bill Compton from The Southern Vampire Mysteries by Charlaine Harris (and also True Blood)– I was never a fan of Sookie and Bill. Something about Bill creeped me out from the beginning, and I've wondered often if Edward Cullen was heavily inspired by Bill.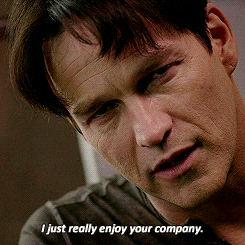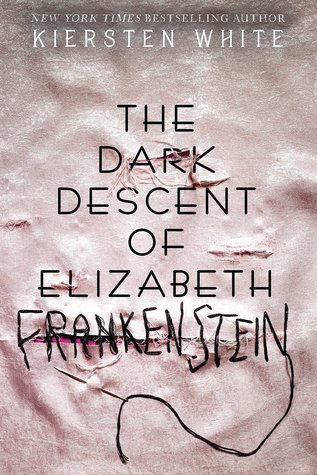 Victor Frankenstein from The Dark Descent of Elizabeth Frankenstein by Kiersten White– I just reviewed this one, and yikes. I mean, even if I'd only read Frankenstein, I would still probably break up with him because he was terrible.
Derek Shepherd from Grey's Anatomy– Did I ship MerDer? Yep. Would I want anything to do with McDreamy? Nope. I've got a list of reasons.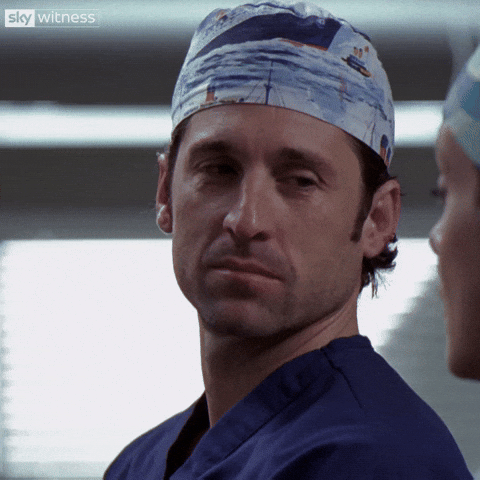 Catherine AND Heathcliff from Wuthering Heights by Emily Brontë– I hated this book, and (I think…it's been a few years) everyone in it. I don't understand the popularity, and I definitely would have ditched either of these characters.
Christian Grey from Fifty Shades of Grey by E.L. James– Okay, this asshole gets the number one spot. I only read this so when I talked about the horrible portrayal of BDSM, the abusiveness and controlling nature of Grey, etc., people wouldn't be able to say I only felt that way because I hadn't read the book (which was something I encountered before I read it). I almost went with Twilight, but then, unfortunately, I remembered that I'd read this one.
---
Who are some fictional love interest you would have broken up with?