T5W is a weekly meme created by Lainey from gingerreadslainey, now hosted by Sam from ThoughtsOnTomes. You can check out the goodreads group to learn more.
September 12th: Books For My Younger Self
— This was recommended as a topic on twitter and I love it! Books that you wish your younger self would have read to learn a life lesson, get more self confidence, open your eyes to a new perspective, etc.
I almost didn't do this one because there were so many books I could have picked (and my power and internet keep going out which complicated things).
---
27 Hours by Tristina Wright– This one is the one book I would choose above all others to present to my younger self. Teenage me probably would have cried as much as adult me did to see us represented in a book.

Basic Witches by Jaya Saxena & Jess Zimmerman– This one is way less serious, but oh wow do I wish a book like this had been around for younger me. Maybe I would have figured some stuff out about myself and my beliefs sooner, instead of wasting so much time on things that had been pushed on me but never quite felt right.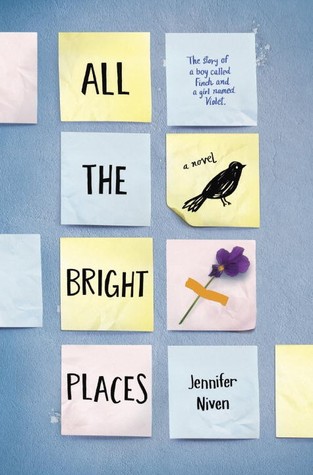 All the Bright Places by Jennifer Niven– I know this is one of those books that's now criticized a lot, but my opinion hasn't really changed. I wish teenage me had had this book. Finch has been one of the only characters with a mental illness that I've read about and related to. Teenage me probably would have felt a lot less crazy if I'd had this book back then.

Vampire Academy by Richelle Mead– This one is just fun, nothing deep or serious about it and why I wish I'd read it when I was younger. I've always loved vampires, and it took me an embarrassingly long time to read this one because I didn't have access to it when it was new, and by the time I did, Twilight was around and I just assumed the VA books were going to be similar to those
Oops.
When Dimple Met Rishi by Sandhya Menon– This one also isn't on the list for any huge reason, it was just super cute and fun. I'm not a big fan of a lot of contemporary books, especially the cuter ones, but I think if I'd encountered this book sooner, that would be different.