T5W is a weekly meme created by Lainey from gingerreadslainey, now hosted by Sam from ThoughtsOnTomes. You can check out the goodreads group to learn more.
July 18th: Books You've Removed From Your TBR
— Discuss the books that you wanted to read at one point, but don't anymore
This week is actually a freebie week, so I decided to do a topic I meant to do last month.
Honestly, there are so many books I've removed from my TBR, it was hard for me to narrow it down to just 5. (Translation: I've forgotten most of the books that were once on my TBR, so I was just really happy I actually thought of 5 😛 )
In no particular order, as usual…
---
The Old Man and the Sea by Ernest Hemingway– Hemingway was, in general, on and off my TBR for like 10 years. On the one hand, I felt like I had to read some of his work because they're ~classics~ and all that. But I've seen so many quotes and reviews that I lost interest and was quite turned off. I decided to try this one, though, just in case. I read the first page or two and was Done. Sorry, not sorry, Hemingway is just not for me.
The Almost Moon by Alice Sebold– I read The Lovely Bones like 15 years ago when it was new, and I loved it (then…idk how I'd feel about it now). I found The Almost Moon for about $2 years ago and bought it, then it sat on my shelf for years. I finally picked it up and tried to read it and just could not get into it. I just didn't care about what was happening, so I gave up on it and have no interest in ever picking it up again.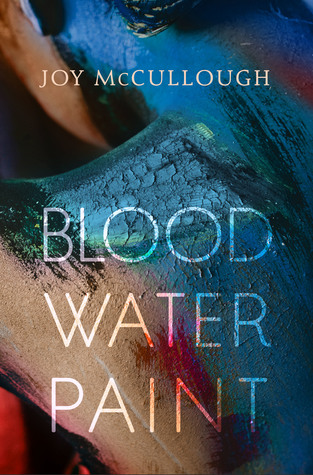 Blood Water Paint by Joy McCullough– I was on the fence from the beginning about this one anyway. It landed on my TBR after I saw it hyped on social media. I had it on there as a "maybe," but after reading several reviews, I decided to remove it from my TBR. I think I'd rather read a biography or something about Artemisia Gentileschi.
Black Dahlia and White Rose by Joyce Carol Oates– I have no idea why, but I've felt like I'm "supposed" to read JCO for years. Maybe that came from some reading list I saw once, or maybe just because she's kind of popular. Whatever the case, I found this one at a dollar store once and grabbed it. I tried several times to read it, and I hated every second of it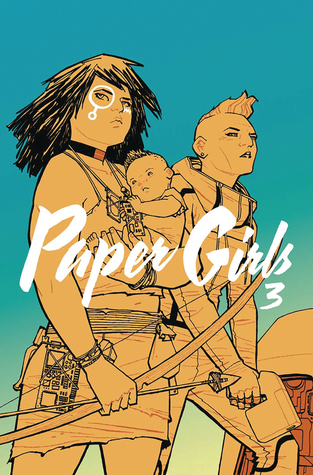 Paper Girls by Brian K. Vaughan– I read the first two volumes and…kind of liked them? I didn't love them, but I was intrigued. After two volumes with no real explanation about what was going on, I was frustrated, but willing to give it one more try. And then I read some reviews with people complaining about there still being no explanations. (I did see a couple that said there was finally some development, but not enough to sway me to read on.) Maybe I will pick up the series again later, but at this point, I kind of doubt it.
---
What are some books you've removed from your TBR?